Meet Our Board of Directors
Collective Years of Non-Profit Board Experience
Collective Businesses Started
Collective Years of Business Management
Collective Years of Serving Community Youth
PAT BLAND, BOARD PRESIDENT
2020 Roblan of the Year | Grandmother Extraordinaire
A graduate of UC Davis in Ag Economics and Business Management, Pat retired from a 36-year banking career in Paso Robles in November 2014. Pat has become busier than ever as a grandmother of 6 and Paso Robles community volunteer.
In addition to serving as the Board President for the Paso Robles Youth Arts Center, Pat also serves as the Board Treasurer for Rec. Inc. and Treasurer for Swim Paso Association Inc.
Pat is a former Board member for the Boys & Girls Club and served in various capacities as Treasurer and Secretary. In addition to volunteering for many local community non-profits over the past 41 years, Pat has also volunteered with other non-profit organizations, including Hotline of SLO, Paso Robles Co-Op Preschool, North County Aquatics, Boy Scout Troop 60, Safe & Sober Grad Nite, and United Way-Financial Literacy.
To all of these groups, Pat brings collaboration, enthusiasm, financial management, problem-solving, and experience in the non-profit sector. Pat enjoys spending time with her kids and 6 grandchildren, going to hot yoga, and working on getting more stamps on her passport.
The Youth Arts provides local kids the gift of the arts–free of charge. As a Youth Arts Board member, she is dedicated to continuing the stewardship and fulfillment of our founder, Donna Berg's dream–providing FREE visual and performing arts classes in a safe and nurturing environment!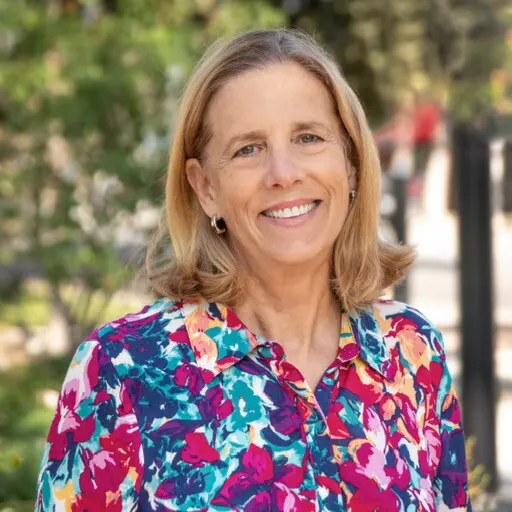 MIKHAIL GANNAGE, VICE PRESIDENT
Master Craftsman | Passionate Mentor
Mikhail is a father to four children ranging from 25 to 10 years old. He has been a part of this community for 45 years. His children have been involved with the Youth Arts since 2015. Mikhail understands that helping provide guided outlets through the arts helps the young citizens of tomorrow bring shape to the dreams of their youth.
Mikhail has owned and operated Gannage Design and Construction for the last 22 years. The Gannage Family has been involved in property development for three generations. Making smart investment choices is something Mikhail is passionate about, and it shows in how he guides his clients with their real estate investments and the Youth Arts family with all their wonderful children and staff. He currently employs local graduates from Paso Robles High School and has a passion for reaching and empowering the local youth.
In Mikhail's free time he coaches a high school speech and debate team, tends to his ranch, and enjoys taking his wife, Keena, and two daughters on outings throughout this beautiful place we live. You might catch Mikhail in Cayucos doing something else he loves; surf fishing.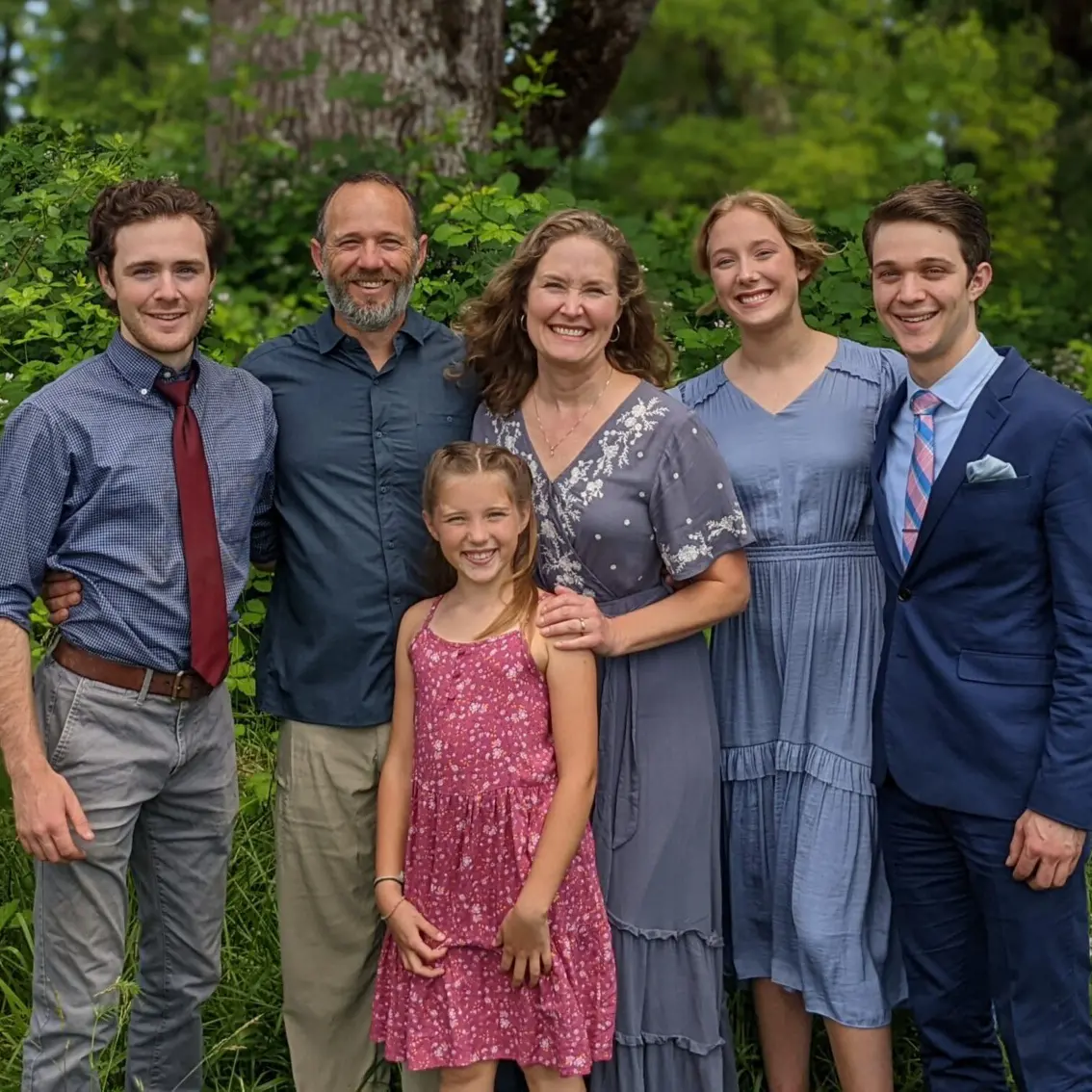 DONNA JONES, SECRETARY
Social Secretary
Donna joined the Board in 2011 and has been the secretary ever since. Prior to relocating to the Central Coast in 2007, Donna and her husband Jim lived and worked in Los Angeles. Donna retired as an Assistant City Attorney for the City of Los Angeles after 31 years. During that time, she frequently attended musicals and plays at the Music Center and Pantages Theaters in Los Angeles and also was fortunate to see plays in London and New York. She continues to travel back to Los Angeles with season tickets just to attend theatrical performances. This is why she is so excited to be part of the Youth Arts – to be able to participate in building an environment where students can explore their creative and artistic side, be it art, drama, music, or anything else. Watching the Youth Arts evolve over the years has been an absolute joy – every event and performance has been an experience that has been better than the previous one. You can frequently find Donna either working at one of the events or with a group of her friends enjoying the shows, especially Backyard Jam and Dining with the Arts!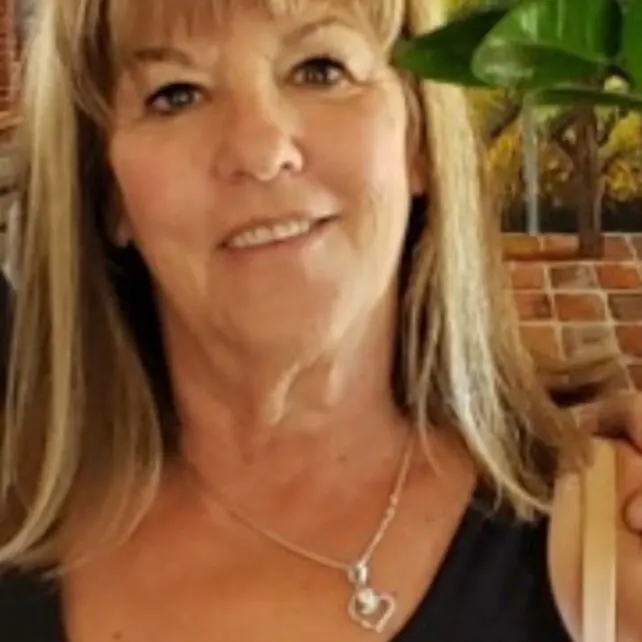 ​SUE BENITEZ, CHIEF FINANCIAL OFFICER
Financial Expert with a Green Thumb
Sue has lived in Paso Robles since 2005, having returned to California with her husband, after many years in Maryland. She attended UCLA and George Washington University, Maryland.
Sue had a robust career of 35 years as co-owner with her husband, of a successful small software development and consulting firm. After relocating to Paso, Sue has devoted her energy to volunteer activities for a number of Paso Robles area civic and non-profit agencies. Currently, she uses her expertise to help institute upgraded financial processes for the Youth Arts, as well as assisting in grant and management activities. Sue was recognized as a nominee for the Women's Wall of Fame in 2017, an annual award sponsored by the SLO County Board of Supervisors "in recognition of outstanding and invaluable service to the community".
Current volunteer activity at the Paso Robles Youth Arts Center:
Since 2011, Board member and Chief Financial Officer. In addition, serves on the Board Executive Committee, providing as-needed guidance to the staff Directors.
Previous volunteer positions:
For the Traditions Homeowners Association, Paso Robles, has held several positions including Board member, Treasurer, and Finance Committee chair–10 years.
Appointed to the SESLOC Supervisory Committee for a two-year term. The Committee reports to the Board of Directors and is charged with protecting SESLOC members' interests and ensuring the assets of the credit union are safeguarded.
Appointed as member of the San Luis Obispo County Grand Jury for a one-year term.
Treasurer and Board member of the Paso Robles Friends of the Library–4 years.
Various volunteer positions at the Paso Robles Library–3 years.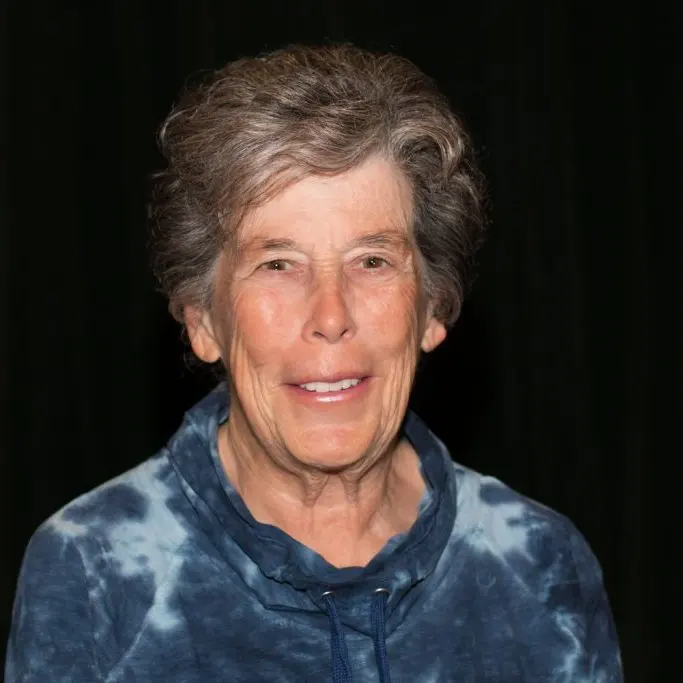 GWEN SEVERSON, MARKETING COMMITTEE CHAIR
Real Estate Wizard
Gwen has lived in Paso Robles for 23 years with her husband Dave. They have two children, Emma and Nolan, both of whom attended the Paso Robles Youth Arts Center when they were young. Gwen is a Business Economics graduate of UCLA and has worked in business sales and marketing since she graduated.
After relocating to the Paso Robles area, Gwen got into Real Estate and started her business and her commitment to the community. Raising her children in the Paso Robles Public Schools allowed Gwen to be involved in the classrooms that they were in, but also be a part of school site councils. She volunteered as an Art Docent in the classroom throughout their elementary school years, and she served on the Board of the Paso Robles Education Alliance Board for 5 years, raising much-needed funds for teachers and students in the district.
In addition to her role on the Board of the Youth Arts, Gwen currently also serves on the Board of Success Charities and is Chair of the Swim Paso Association. She has a passion for helping the youth in the community, be it through the arts, sports, or the education system. "The Youth Arts is an incredible place for children to explore so many areas of the arts in a supportive and creative environment that compliments their academic learning in school. San Luis Obispo County is fortunate to have such a magical place serving so many children, and hopefully, it can continue to gain momentum and support to serve more children for years to come."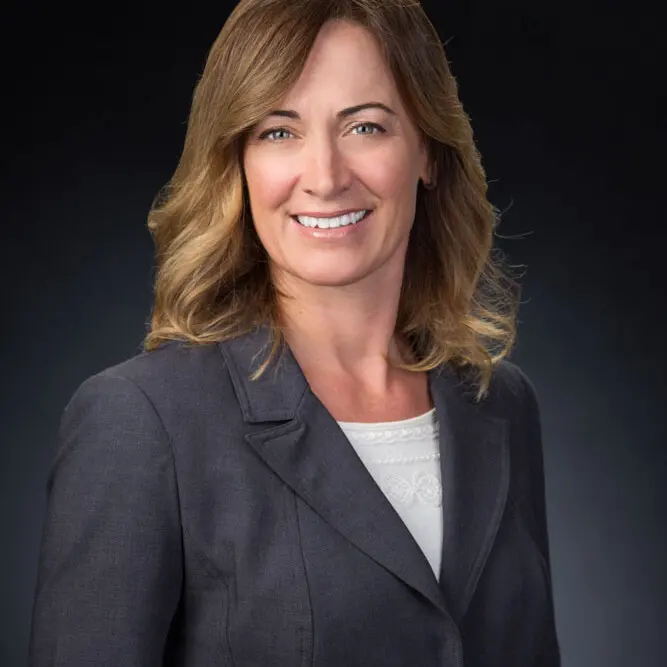 HAYLI MACOMBER, BOARD MEMBER
Mother of 100 Houseplants
Hayli is a Templeton/Central Coast native! While she enjoyed the small-town life, after high school she ventured to Oaxaca, MX and San Franciscio, CA to study Spanish and International Relations. Her passion for politics inspired a move to New York City where she lived and worked for 5 years. After 9 years in big cities, that small-town lifestyle lured Hayli home to the Central Coast. What started as lending a hand in a friend's tasting room led to positions at multiple local wineries handling marketing, wine club/customer relations, and event planning. Hayli now uses this experience in her position as Outreach & Education Coordinator for Vineyard Team: a local non-profit focused on sustainable winegrowing/winemaking and their scholarship program, which provides college tuition assistance to children of vineyard and winery workers. In her free time, Hayli spends time with family and friends, sees the ocean often and dabbles in interior design projects. Evenings at home are spent reading by her TV fireplace, accompanied by her two rescue dogs and 74 house plants.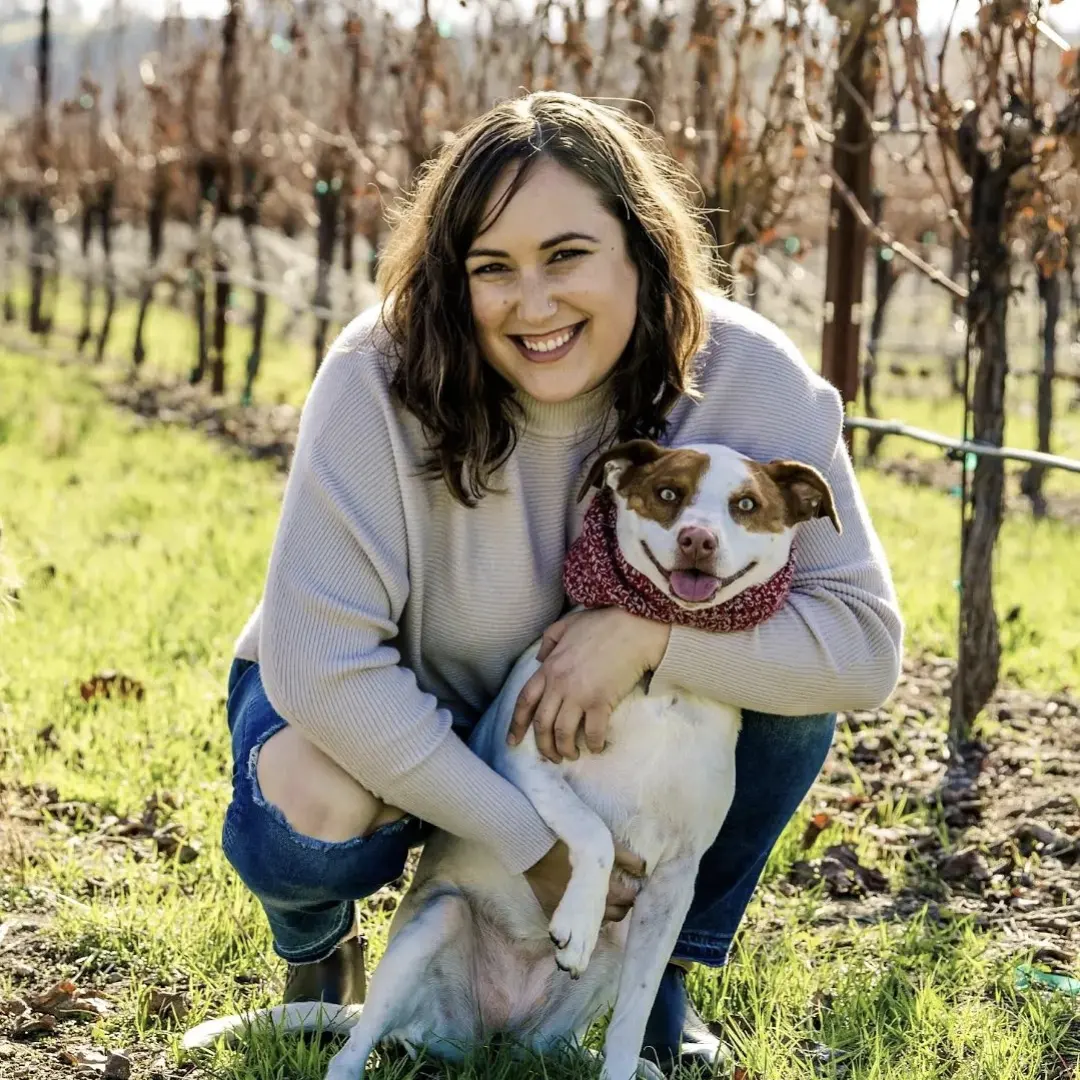 CELIA MOSES, BOARD MEMBER
Proud Principal – Georgia Brown Elementary |
My name is Celia Moses, and I am a wife and the mother of two exceptional and well-rounded daughters. My family is the focus of my life as it has allowed me to continue growing as a person and human being and advocate for others to make this world a better place.
I have resided in Paso Robles, California, since 1998. I was born and raised in El Salvador until 14 when I immigrated to the United States. I have always valued education and have always known this to be the ticket to opportunity, success, and betterment for myself and others around me.
I have dedicated my adult life to educating, supporting, and empowering second language learners. I became an educator to help others, primarily those from underprivileged backgrounds such as myself, develop and live a successful life. I have made it my mission in life to make a difference in the lives of as many individuals as I can reach.
As a classroom teacher, I recognized that I made a difference to a limited number of students each year. I was passionate about teaching, yet I realized that I could make a difference to larger groups of students and families by becoming an administrator/principal. I became a principal in 2019 and have found it a fulfilling yet humbling experience!
I am a lifelong learner who seeks knowledge, constant growth, and opportunities to fulfill my vision and mission in life: To be a visionary leader that empowers others to improve their quality of life through education, commitment, and collaboration.